Tiago Moisés Azevedo Ribeiro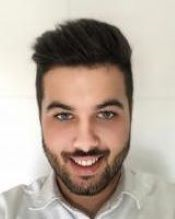 Institute of Earth Sciences – University of Porto | Group 4. Geoconservation and
Geoscience Education
Email: tiago.ribeiro@fc.up.pt
Ph.D. Student and Fellow (funded by FCT (SFRH/BD/143306/2019) in Science
Teaching and Dissemination (Expertise in Science Teaching) at Faculty of
Sciences of the University of Porto (FCUP), since 2019.
MSc in Biology and Geology Teacher Education, FCUP, 2018.
First Degree in Biology (with Complementary Formation (minor) in Geology), FCUP, 2016.
Scientific Interests: Science Education, Sustainable Development, Citizen Science and Geoethics
Curriculum Vitae onnline:
ResearchGate Profile