Patrícia Alexandra Dias Brito Palma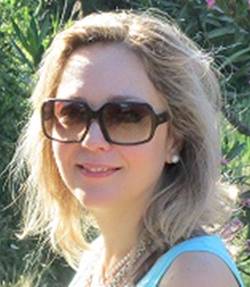 Institute of Earth Sciences – University of Évora Pole
(Polytechnic Institute of Beja)
Email: ppalma@ipbeja.pt
Ph.D. in Pharmaceutical Sciences – Toxicology Specialty, Faculty Pharmacy – University of Coimbra, Portugal, 2009.
Habilitation in Agrarian and Environmental Sciences, Evora University, Portugal, 2020.
Full Professor of of Polytechnic Institute of Beja (Department of Technology and Applied Sciences) Coordinator of the Bioanalytical Technologies degree (2018-2019).
Member of the coordination commission of the degree in Environmental Engineering
(2009-2020).
Member of the Scientific council of the Polytechnic Institute of Beja (2015-january 2018). Responsible for the Environmental Toxicology Lab of the IPBeja. Membership of the Environmental Toxicology and Chemistry (SETAC) society, and of the Portuguese Toxicology Association (AP Tox).
Scientific Interests:         
Ecological and chemical status of water bodies, environmental risk assessment and ecotoxicological methods applied to the different environmental compartments; Ecotoxicological models for the assessment of ecological status of water bodies, as well as, for the evaluation of the potential toxic of environmental stressors, including pesticides, potential toxic metals and pharmaceuticals.
Curriculum Vitae (online):