Maria Helena Novais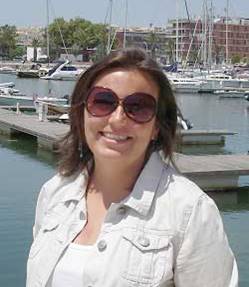 Institute of Earth Sciences – University of Évora Pole
Email: hnovais@uevora.pt
European Ph.D. in Biology, University of Évora, Portugal, 2011.
Post-doctoral fellowship at ICT in the ALOP "Alentejo  Observation and Prediction systems" project, since 2016.
Post-doctoral fellowship at ICT in the project "ALEX: ALqueva hydro-meteorological Experiment / Campanha de observações hidro-meteorológicas em Alqueva", December 2014 to March 2015.
Post-doctoral fellowship in the Project " Avaliação do estado ecológico em rios na zona da foz do rio Tua", University of Aveiro, December 2013 to March 2014.
Post-doctoral researcher in algology at the Public Research Centre – Gabriel Lippmann (Luxembourg), February 2011 to January 2013.
Scientific Interests:         
Ecology and taxonomy of freshwater diatoms; Freshwaters ecological status assessment using diatoms; Structure and functioning of freshwater aquatic ecosystems; Ecology of Intermittent rivers and ephemeral streams.
Curriculum Vitae (online):