Carolina da Purificação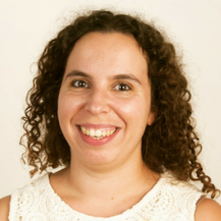 email: ana.purificacao@uevora.pt
PhD student in Earth and Space Sciences, University of Évora, since 2021.
M. Sc. in Earth, Atmosphere and Space Sciences and Technology, University of Évora, 2020.
ICT research fellowship in the project "PyroC.pt -Modelação de fogos florestais para avaliação de riscos e estudo da piroconvecção em Portugal ", since 2021.
Scientific interests
Meteorology;  In-situ observations; Lake-atmosphere interactions; Mesoscale meteorology; 

Numerical modelling; Fire weather conditions; 
Curriculum Vitae (online):