Helena Cristina Brites Martins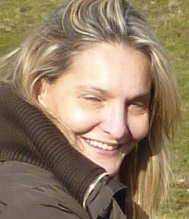 Associate Professor, Department of Geosciences, Environment and Spatial Planning, Faculty of Science, University of Porto.
Institute of Earth Sciences (ICT),
University of Porto
Rua do Campo Alegre, 687, 4163-007, Porto
E-mail: hbrites@fc.up.pt
Helena Brites Martins is Assistant Professor at the University of Porto, Portugal.
She holds a degree in Geology from the University of Porto (1984) and a PhD in Geology from University of Trás-os Montes e Alto Douro (1999) on Petrogenesis of granitic rocks.
Participated as a team member in 6 national and international research projects. Supervised 1 PhD and 9 MSc. Is co-author of 2 international book chapters, 3 papers in books, 19 papers ISI/Scopus, 13 papers in national scientific journals with peer-review, 16 proceedings ISI, 75 papers in national and international conferences. and 3 cartographic publications.
She was Vice-President of of the Pedagogical Council of FCUP (2004-2010)
She was member of Executive Commission of the Department of Geosciences, Environment and Spatial Planning (2010-2014).
She is member of the Scientific Commission of the Master's Degree in in Geology (since 2017), FCUP
She is Director of the Geology Degree since 2017- FCUP
Her scientific activity involves: petrology, geochemistry, isotopes, geochronology and mineralogy of Variscan granitic rocks and high grade metamorphic rocks.
Helena Brites Martins é Professora Auxiliar na Universidade do Porto.
É licenciada em Geologia pela Universidade do Porto (1984) e doutorada em Geologia pela Universidade de Trás-os-Montes e Alto Douro (1999) com uma tese sobre Petrogénese de rochas graníticas tardi- Variscas.
Integrou a equipa de investigação de 8 projetos nacionais e internacionais. Coorientou 1 tese de doutoramento e 9 dissertações de mestrado. É coautora de 2 capítulos de livro Internacional, 19 artigos ISI / Scopus, 13 artigos em revistas científicas nacionais com revisão por pares, 16 proceedings ISI, 75 artigos em conferências nacionais e internacionais e 3 publicações cartográficas.
Foi Vice-Presidente do Conselho Científico da FCUP (2004-2010).
Foi membro da Comissão Executiva do departamento de Geociências, Ambiente e Ordenamento de Território (2010-2014).
É membro da Comissão Científica Do Mestrado em Geologia da FCUP desde 2017.
É Diretora da Licenciatura em Geologia desde 2017.
A sua atividade científica envolve: Petrologia, geoquímica, isótopos, geocronologia e mineralogia em rochas graníticas variscas e rochas metamórficas de alto grau.
Curriculum Vitae (online):
Ciencia ID: 3810-E5AD-76FE