Carlos Victor Rios da Silva Filho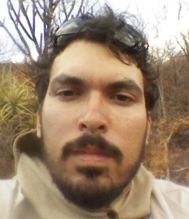 PhD in Economic Geology and Prospection , University of Brasília, Brazil, 2017

Consultant Geologist, Researcher
I am a geologist focused on economic geology, precious metal metallogenesis, and base metal mineralizations.
I have experience in mineral exploration and scientific research related: to geochemistry, geochronology, mineralogy, geological mapping, drilling campaigns, lithostratigraphy, alluvial prospecting, soil sampling, geotechnology, QAQC data management, construction of geological sections for economic evaluation through mineral body modeling, and aerial mapping/topography with drones applied to mineral exploration and the environment.
I also dealt with project management in the business sector, from which I gained valuable experience in project management.
My conduct as a geologist focuses on social and corporate responsibility, including ethical values and strict professional standards.
Curriculum Vitae (online):