Nada EL Bouziani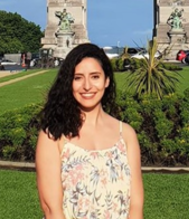 PhD Student
Email : d44240@alunos.uevora.pt
Second year PhD student in Mechatronics Engineering and Energy, speciality: Mechatronics Engineering, University of Evora, Portugal.
The thesis topic : the symbolic, analytical and stochastic methods to estimate the internal properties of marble blocks.
Master's degree in Materials and Radiation, Energy and Environment. University of Chouaib Doukkali, faculty of sciences, EL Jadida, Morocco (2016).
Scientific interests: Dynamical systems, quantum mechanics, statistical physics, simulation and modelling.