José Fernando Borges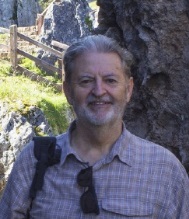 School of Sciences and Technology, Dept. of Physics
Institute of Earth Sciences (ICT),
University of Évora
Rua Romão Ramalho, 59 – Colégio Luís António Verney – 7002-554 Évora
E-mail: jborges@uevora.pt 
José Fernando Borges: born in Horta (Azores) in 1962.
BSc in Physics, by the Fac. Ciências, University of Lisbon (1991), MSc in Geophysics by the University Lisbon (1996) an Doctor in Physics (Seismology) by the University of Évora (2003).
Since 1996 is Professor Assistant of Physics an Geophysics  in the Department of Physics of the University of Évora (Portugal).
Scientific Coordinator of the Activity Centre in Internal Geophysics and Seismology group, 2008-2011.
PI of several projects in the area of Seismic Sources and Earthquake ground motion and seismic Hazrd.
Present research and interests: Earthquake source, Ground Motion Modelling and Seismic Hazard evaluation; Geophysics applied to Archaeology.
José Fernando Borges: Nasceu na Cidade da Horta (Açores) em 1962.
É Licenciado em Física pela Faculdade de Ciências da Universidade de Lisboa (1991), Mestre em Geofísica pela mesma Universidade (1996) e Doutor Física (Sismologia) pela Universidade de Évora (2003).
Desde 1996 que desempana as funções de Professor Auxiliar no Departamento de Física da Universidade (Portugal).
Foi coordenador Científico Do Grupo de Geofísica interna e Sismologia no período de 2008-2011.
É investigador responsável de diversos projetos nos domínios da Fonte Sísmica e Perigosidade sísmica.
Investigação e Interesses: Fonte Sísmica, Perigosidade Sísmica; Geofísica e Geofísica aplicada à arqueologia.
Publications (online):