Ines Hamak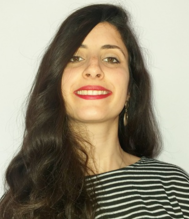 School of Sciences and Technology, Dept. of Physics Institute of Earth Sciences
(ICT), University of Évora
 
E-mail: hamak.ines@gmail.com
 
Master's degree in Reservoir Engineering, University of Sciences and Technology
Houari Boumedienne (Algiers, Algeria).
PhD student in the Program in Earth and Space Sciences, Specialty: Geophysics,
University of Évora (UÉ), Portugal.
 
Scientific interests: Earthquakes seismology; Inversion and Seismic Tomography;
Seismotectonics and Geodynamic; Structure of the earth interior.
Mestre em Engenharia de Reservatórios, Universidade de Ciências e Tecnologia Houari Boumedienne (Argel, Argelia).
Aluno de Doutoramento no Programa de Ciências da Terra e do Espaço,
Especialidade: Geofísica, Universidade de Évora (UÉ), Portugal.
Interesses científicos: Sismos; Inversão e Tomografia Sísmica; Sismotectônica e
Geodinâmica; Estrutura do interior da Terra.
Curriculum Vitae online: